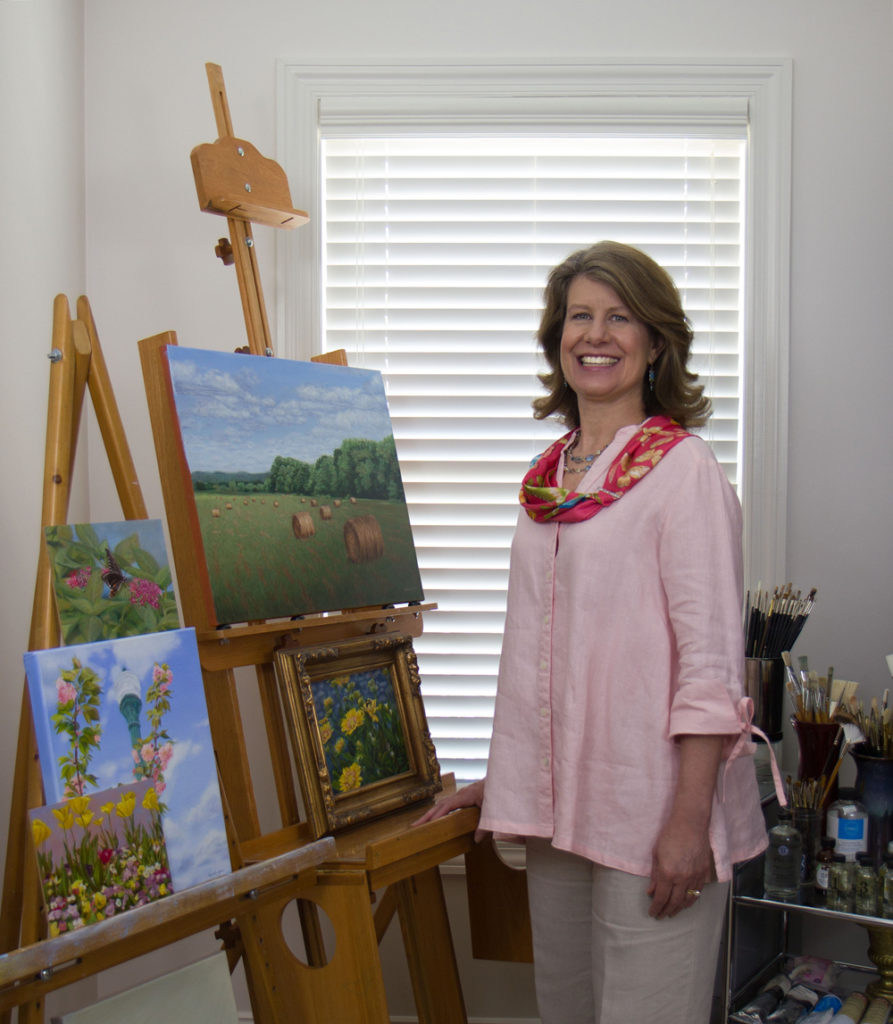 Renée Daly studied art at Edgecliff College and is currently studying classical art at Sadie Valeri Atelier. She is a lifelong learner always pursuing new opportunities to further her knowledge in oil painting, art history and fine art.
She worked for two newspapers in West Virginia collaborating with a team of artists to create newsletters, advertisements and continuously improve and update the newspapers' charitable website.
Many of the scenes Renée paints are from vistas in Northern Alabama.
She has been married over 30 years to her husband, John, who is also a craftsman.
"I am inspired by the environment and botanical gardens in the southern United States.  The light in the South is stronger, so the colors in nature are bolder and more saturated than they would be in the North.  By seeking to capture light's effects in my paintings, the viewer is transported to a time and place of life in the South."